Gallery
---

• Back to Gallery Front

Sports
Click to view larger image
1
1 - With the Heisman Trophy in Ann Arbor before promptly returning it to Charles Woodson, September 1998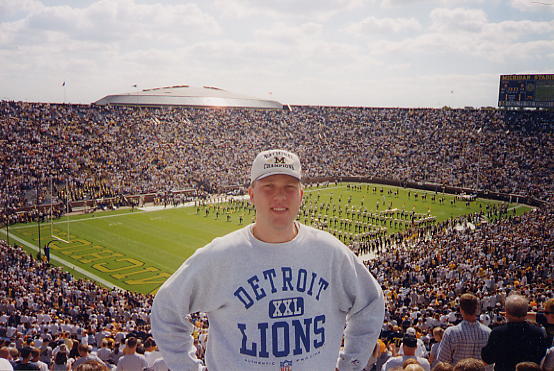 2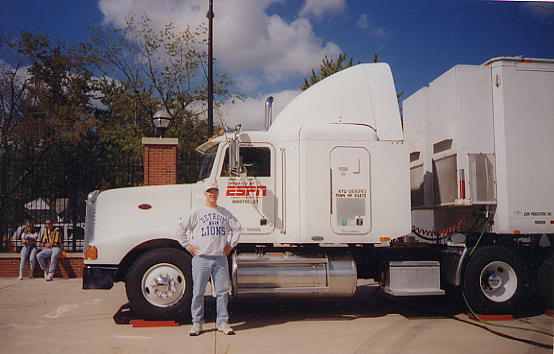 3
2 - At Michigan Stadium in Ann Arbor, September 1998 (ak)
3 - Outside Michigan Stadium, about to drive away in the ESPN control truck, September 1998 (ak)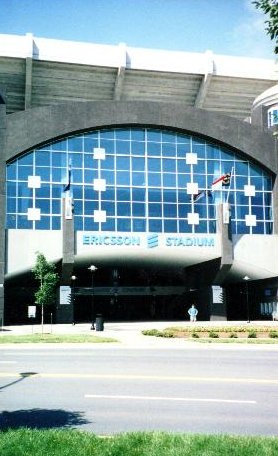 4
5

6
4, 5 - At Ericson Stadium in Charlotte, home of the Carolina Panthers, with my sister Lisa, June 1998
6 - At the Charlotte Colisseum, June 1998
7
8

9
7 - Outside Maple Leaf Gardens in Toronto, wearing an over-the-shoulder sign decrying the destruction of sacred sports monuments, June 1999
8 - At Air Canada Centre, thwarting preparations for the NHL Awards Show, June 1999
9 - At SkyDome, shortly before trying to pry open the retractable roof with a salad fork, June 1999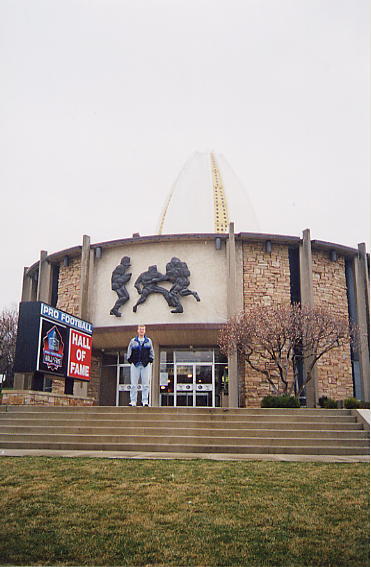 10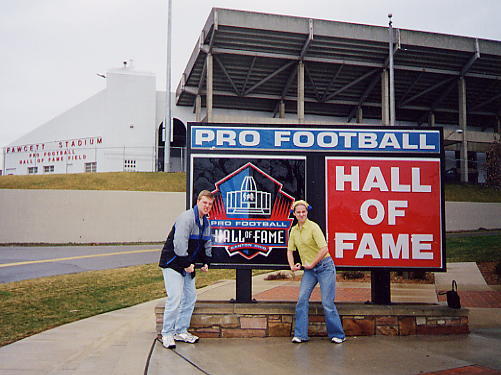 11
10, 11 - At the Pro Football Hall of Fame with Lori, March 2000 (ak)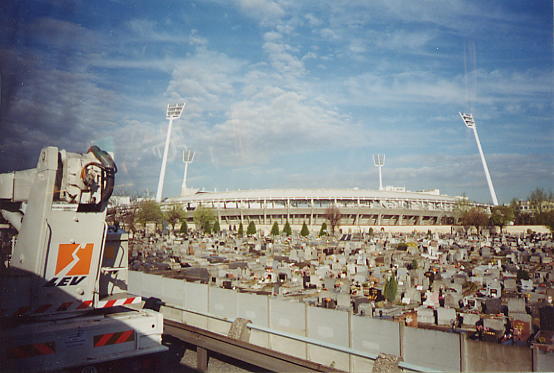 12
12 - Touring France, Lisa catches a glimpse of the stadium used for World Cup '98 Final, July 2000 (lb)
13

14
15

16
13 -Outside Comerica Park, July 2000 (ldb)
14,15,16, - Inside Comerica Park, July 2000 (nb)
From the Chicago Page

17
17 - Outside the United Center, October 1999 (nvk)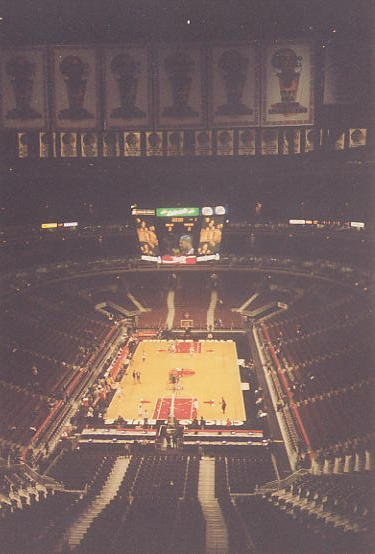 18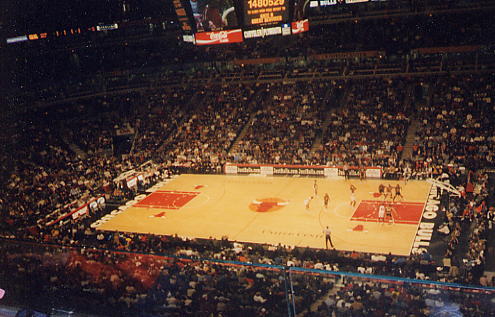 19
18,19 - Inside the United Center for a Bulls-Pacers game, January 2000 (nb)
20

21
22
20,21 - At Wrigley Field, July 2000 (nb)
22 -Sammy Sosa at bat, July 2000 (nb)
From the Minnesota Page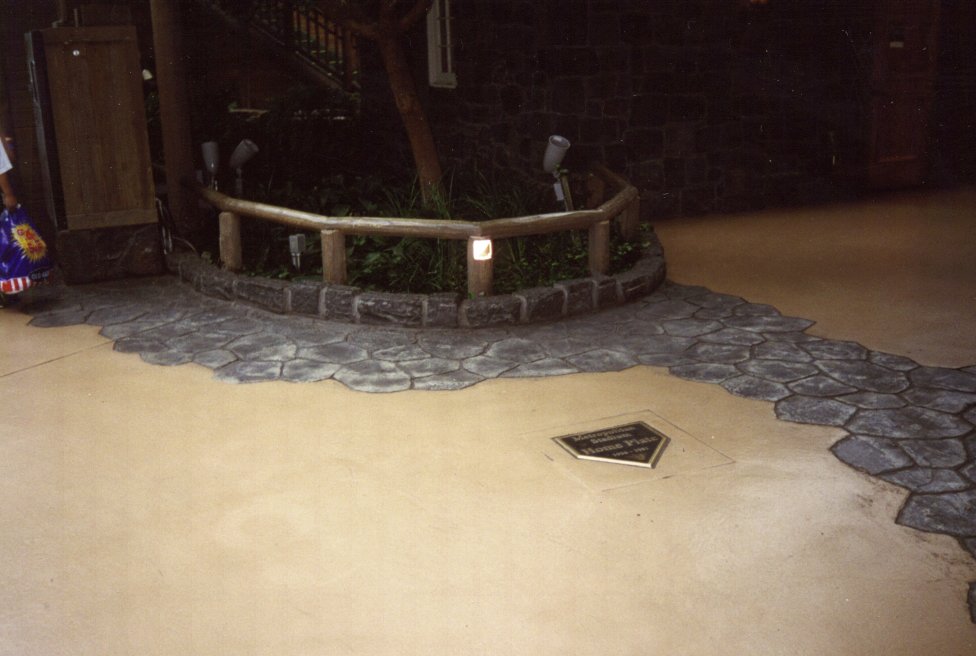 23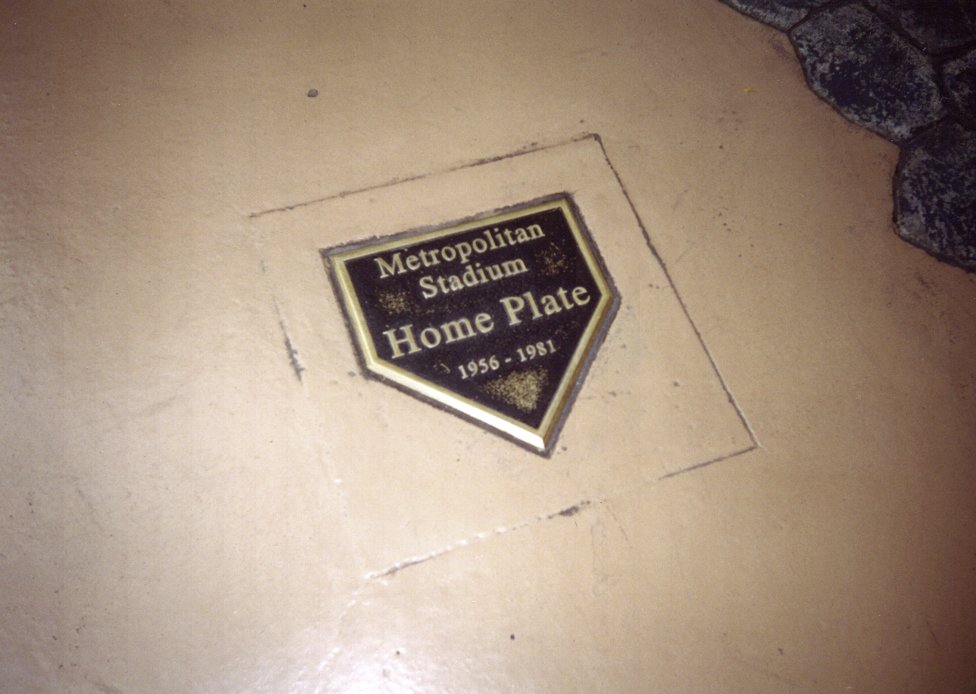 24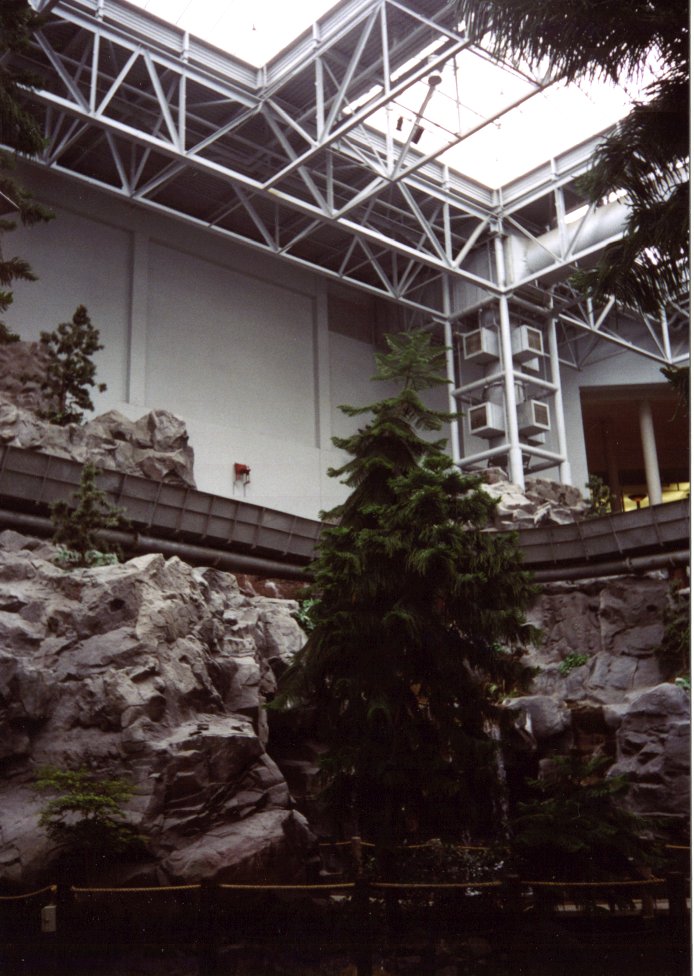 25
23, 24 - Ten years before ground broke on the Western Hemisphere's answer to the Pyramids, the location hosted Metropolitan Stadium, home of the Twins and Vikings. Now only home plate remains - right in the middle of Camp Snoopy.
25 - Over five hundred feet away, a red stadium chair mounted on the wall (just left of the center evergreen in the picture) marks the landing spot of Harmon Kilbrew's record-setting home run in the old stadium.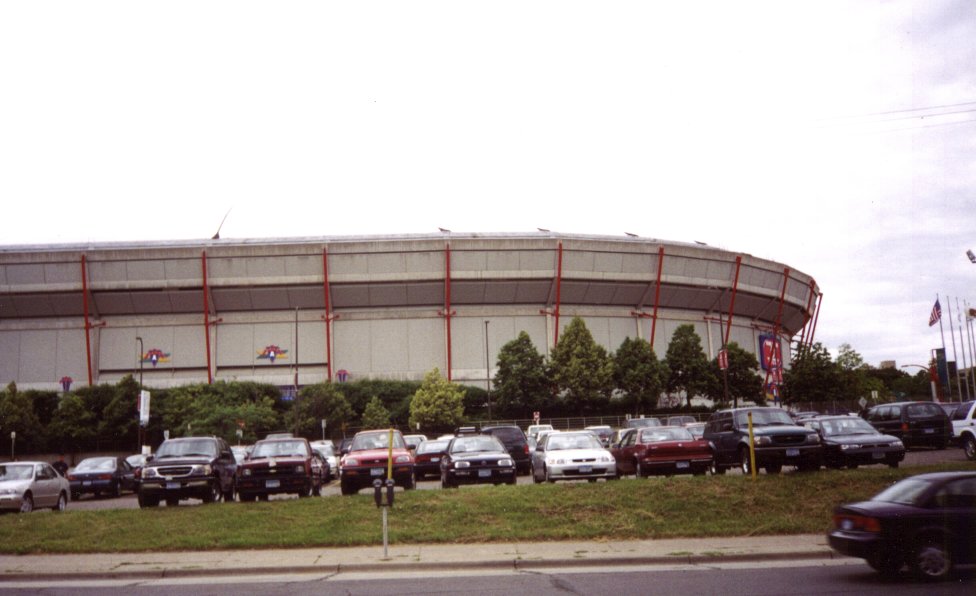 26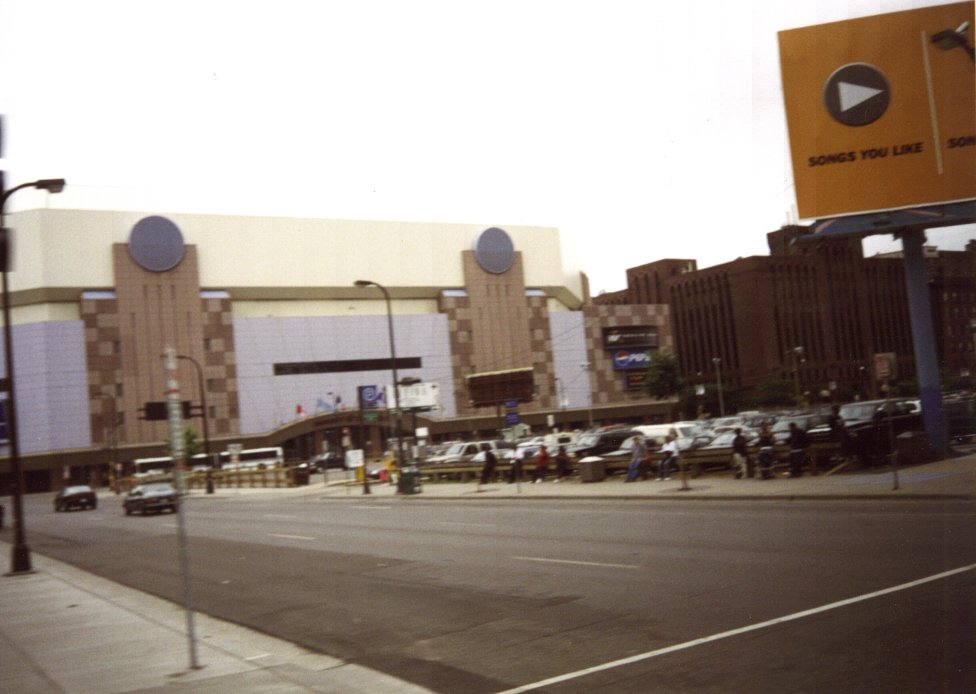 27
26 - At the Metrodome, which in 1992 hosted the Final Four, Stanley Cup Finals, and World Series. Today it hosts the Triple A Twins, and the Vikings.
27 - On a bus tour of Kevin Garnett's neighborhood, getting a glimpse from the window of the Target Center.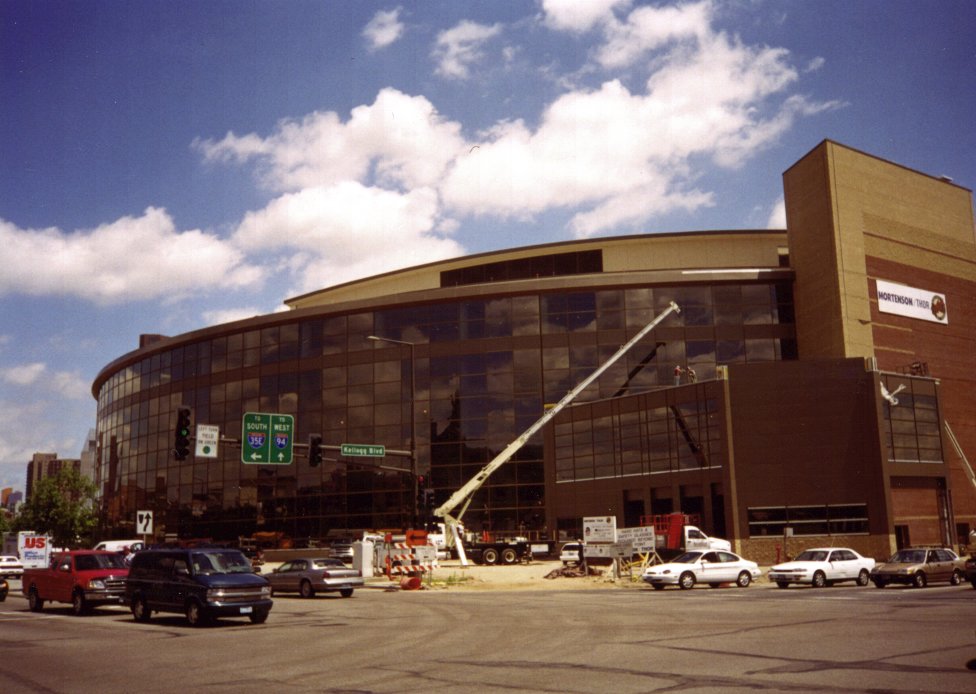 28
28 - The still-in-progress home of the NHL expansion team, the Minnesota Wild.
From the Baltimore Page
15, 16 - A classy modern stadium, Camden Yards, home of the Orioles, and a comparatively tacky modern stadium, football's Ravens' PSI Net Stadium.
9,10,11,12,13,14 - The first ESPN Zone, of a chain that will span 8 locations with an opening in Denver next fall, opened in this renovated industrial plant on the harbor. The Zone shares a roof with Barnes&Noble and Hard Rock Cafe.
From the Cleveland Page
23-30 - At Gund Arena for the 2001 Mid-American Conference Tournament.
31,32 - Jacobs Field.
33,34,35 - The new Cleveland Browns Stadium, built on the site of the former Cleveland Municipal Stadium.
credits: nb-Nathan Bierma, ak-Andrea Kloostra,
lb-Lisa Bierma, ldb-Lyle Bierma